Documents for the beginning of the year and Chapter 1

Please click on document titles for actual document. Feel free to print anything if your copy is missing/you no longer have it.
Chromebook User Agreement
Syllabus
Spanish 1 Curriculum descriptions
Repaso de la leccion

























Powered by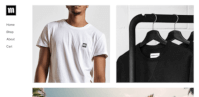 Create your own unique website with customizable templates.